Landscape Services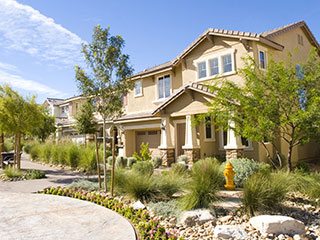 We at Ground Effects of Wisconsin, Inc. cater to clients in and around Oshkosh, Neenah, and Fond Du Lac. We have also completed a large number of projects for clients in and around Winneconne, Omro, Menasha, and Appleton. Our team has successfully completed projects in Berlin, Little Chute, Kaukauna as well. The range of services we offer clients includes:


Pavers
Pavers are undoubtedly one of the most widely used products in landscaping products. You can choose from ones made of brick, natural stone or concrete. There is a large variety to choose from and you are sure to find the styling size, shape, color and patterns you need. We use the best quality paver products like the ones that Belgard manufactures. Whether you need a permeable paver poolscape area, an interlocking concrete paver driveway, or a brick paver patio, we can provide excellent, customized services at very cost-effective pricing. Our experienced team will provide detailed information about these products and help you make a suitable choice for your landscape project. Read More About Pavers »


Retaining Walls
A retaining wall is a specially engineered structure that adds to the resilience and stability of your landscape and helps prevent soil erosion as well. We design and install retaining walls made from Belgard systems. These products are extremely versatile and made of resilient retaining wall blocks that emulate the look and appeal of natural stone. We work closely with you to make sure the retaining walls we build are in line with your specific requirements. Since top quality materials and excellent workmanship are used in the work, you can rest assured that the structures will be extremely stable and long-lasting. We have skilled and experienced retaining wall installers on our team that havehandled similar projects in the past and will make sure these features are installed to industry standards. Read More About Retaining Walls »


Hydro-Seeding
Hydro-seeding is the process used to grow lawns on commercial and residential properties. This method is preferred over dry-seeding because hydroseeded lawns come up much faster. In most cases, the grass will come up within three to five days. We use the best quality grass seeds of the variety you need, from local nurseries. This helps ensure that the lawns are sturdy and resilient and suitable for the soil on your property and the climatic conditions in your area. The latest equipment is used in the work, which improves the speed and efficiency of the team. This helps ensureyou get healthy and great looking lawns within a shorter period of time. In fact, this process allows for customized seeding and we can use a mix of various seeds so you get the type of texture and color you want in your residential or commercial lawn installations. Read More About Hydro-Seeding »


Erosion Control
Some properties need erosion control methods because they are in close proximity or adjacent to water bodies such as lakes and streams. We use a variety of soil erosion control measures in our work such as silt curtains, silt barriers, turbidity barriers, geo-textile fabric, landscape fabrics, geogrid and various silt fencing products. In some cases, a mix and match of these different products will be used to increase the effectiveness of the erosion control techniques. Detailed surveys will be carried out before recommending which solutions will work best in your applications. We have vast experience in this space and can provide tailored erosion control solutions to both, residential as well as commercial clients. Read More About Erosion Control »


Snow Removal
We provide excellent snow removal services to residential and commercial clients as well as multi-family sites. With years of experience in the field, we have what it takes to provide clients with prompt and reliable snow removal solutions. From de-icing and snow plowing to snow relocation we handle it all. We use truck-mounted de-icing applicator equipment that improves the efficiency of our snow and ice management team. We also understand that every client will have specific requirements and we tailor our services to ensure that your sidewalks, driveways, and walkways are cleared of snow within the shortest possible time. Our experts use the right equipment as well as various manual snow removal methods in their work ensuring that the work is completed thoroughly and to your 100% satisfaction. Read More About Snow Removal »

For any more information, feel free to contact Ground Effects of Wisconsin, Inc. at 920 233-9180. You can also send us your service requests or queries via this Contact Us form and we will respond shortly.